Reckless Motorcycles STBOB01 Batwing Fairing is made specifically for the Harley Davidson Dyna Street Bob
Features:
Handlaid Molded Fiberglass Batwing Fairing
Detachable Outer and Inner Panel
Infinity Bluetooth Unit: PRV250
2 x 6.5" Rockford P1650 Speakers
Fairing Arrives in Black Gelcoat

Mounts to Memphis Shades Clamps
Acrylic Windshield: Clear or Tinted 5"/ 10"
Radio Antenna: AM / FM Radio
Bluetooth / Radio / USB Port / AUX
Wind and Weather Protection
Fiberglass Construction - 20 lbs
Wiring Harness for Power (Preinstalled)
Water-Proof Stereo Face
12v Power Plug
Double Rubber Sealed Edges
Quiet Ride / Reduced Wind Buffeting
Excellent Quality - Quality hand-laid Fiberglass
5 Year Warranty on Fairing
1 Year Warranty on Electronics
Fully Assembled with Mounting Instructions
Made in the USA
Additional
Rockford Fosgate Punch PBR400x4
Rockford Handlebar Controller
Silver Windscreen Trim
Fixed/Adjustable Wind Deflectors
Smartphone Holder
Rear View Mirrors
Additional Windshield
Includes Infinity Bluetooth Unit PRV250
Infinity's INF-PRV250 marine digital media receiver gives you plenty of ways to enjoy music on your fairing, plus the inputs you'll need to expand your system later.




Features:
Marine Digital Media Receiver (does not play CDs)

Built-in Bluetooth® for Music Streaming

20 watts x 4 RMS/50 peak x 4 channels

Rear Aux Input

Rear USB Input

2-channel Rear Preamp Outputs

Marine-Rated Watertight Face

Dimensions: 6"L x 4"W x 2-1/2"D

Warranty: 1 Year

Speaker Options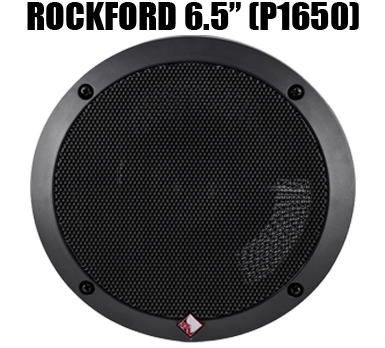 2-way 6-1/2" speakers (pair)
injection-molded mineral-filled polypropylene woofer
Santoprene rubber surround
3/4" treated PEI dome tweeter
Vertical Attach Surround Technique (VAST™) increases cone area
power range: 5-55 watts RMS (110 watts peak power)
frequency response: 45-20,000 Hz
sensitivity: 88 dB
top-mount depth: 2-5/16"
grilles included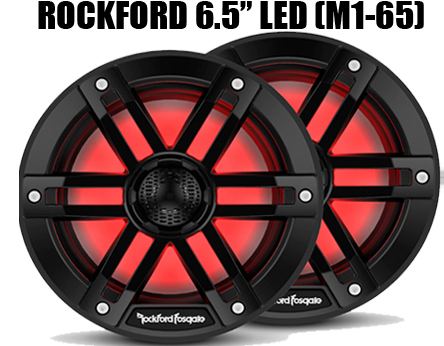 6-1/2" 2-way marine speakers
LED illumination
compatible with Rockford Fosgate Color Optix Controller and RF Connect App
injection-molded, mineral-filled polypropylene cone
integrated crossover
1" balanced dome tweeter built into grille
Element Ready design with IP67 rating

salt-, fog-, and UV-resistant Santoprene rubber surround
zinc nickel-plated brass connection terminals
stainless steel mounting hardware included

handles up to 75 watts RMS (300 watts peak)
sensitivity: 89.5 dB
frequency response: 48-20,000 Hz
cutout diameter: 5.33"
frame diameter: 7.1"
mounting depth: 2.525"
Windshields
The fairing windshield will serve as additional protection against the wind and prevent wind buffeting from affecting a riders head.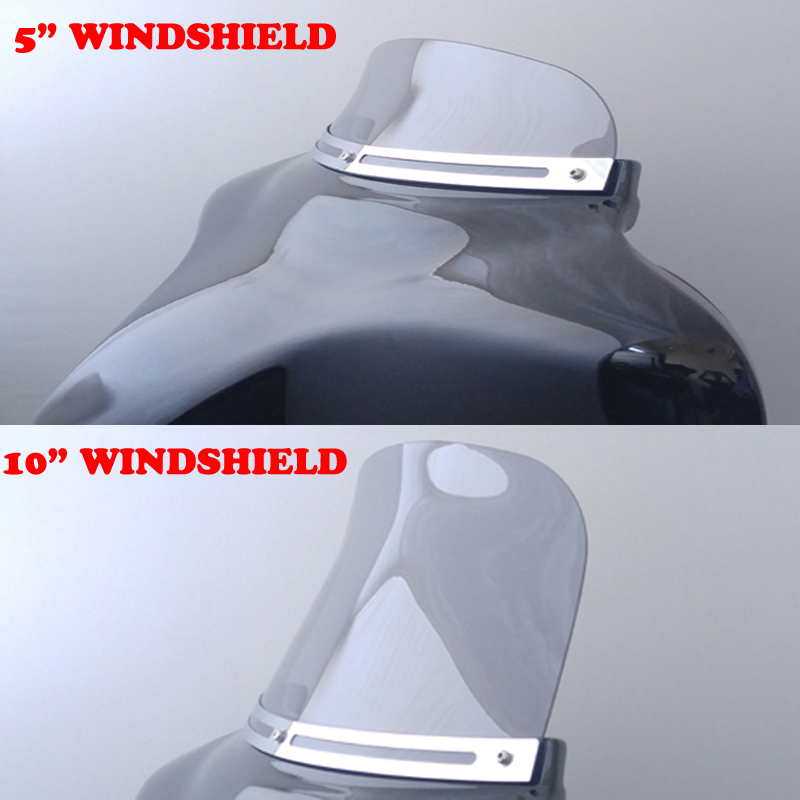 Windshields are offered in a clear or tinted finish in 5" or 10". The average rider will look over the 5" windshield, and through the 10" windshield. Various windshield sizes can be used on the fairing by easily removing the windshield from the fairing and replacing it with a new windshield. Windshields can be ordered separately to ensure the possibility of having any size or color. Taller windshields will provide riders with more protection from the wind, while shorter windshields provide a more sleek look to the motorcycle.
Amplifier
The Reckless Batwing fairing is offered with an optional Rockford Fosgate PBR400X4D amplifier to further enhance your listening experience. This amplifier is a full range 4-channel amplifier that is compact enough to come pre-installed inside of the fairing, but packs a punch with 400 Watts RMS power. The amplifier is recommended for riders who are often cruising at highway speeds with passengers or loud, aftermarket exhausts. Or, for those who are after a more powerful stereo system.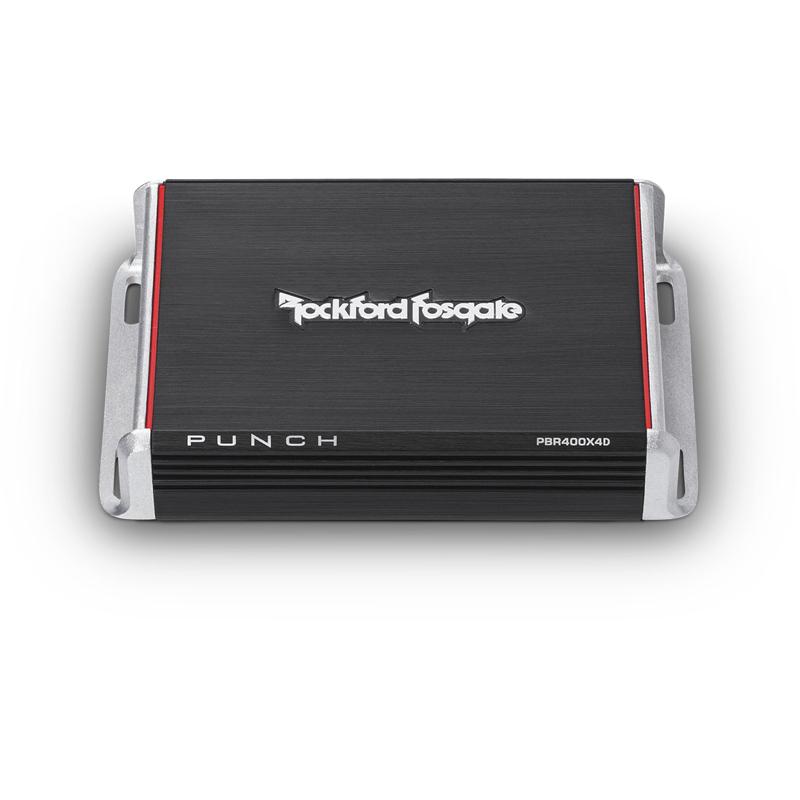 4-channel car amplifier
50 watts RMS x 4 at 4 ohms (100 watts RMS x 4 at 2 ohms)
200 watts RMS x 2 bridged at 4 ohms (4-ohm stable in bridged mode)
CTA-2006 compliant
Boosted Rail amp technology
C.L.E.A.N. gain setup system includes clip lights and link to Rockford Fosgate's setup tones
dimensions: 6-3/4"W x 1-9/16"H x 4-1/4"D
Optional Handlebar Remote Control
The Bluetooth 4.0 Smartphone Ready Handlebar Mounted Remote Control quickly and easily pairs with your mobile device using a simple one-button pairing control. Once paired to your mobile device, control any Bluetooth equipped source unit with the remote, all while keeping your phone safe in your pocket. Functionality includes Skip Song/Previous Song/Pause/Play/Volume Up/Volume Down. The perfect solution for riders to control their music all from the convenience of their handlebars.
Our Bluetooth controller is made to pair with your phone/bluetooth device to control all bluetooth audio functions being transmitted directly from the phone/bluetooth device. The remote can also be paired directly to the Rockford Fosgate PMX-1 stereo to control all other non-bluetooth audio directly from the stereo including AM/FM radio. The Rockford Fosgate PMX 2 and PMX 3 cannot be paired directly to the handlebar control and will require the controller to be paired to your phone/bluetooth device to control only the bluetooth audio.
BLUETOOTH:
4.0 Smart Ready
Android 5.0+
Apple iOS 8.0+
Bluetooth Universal Remote
BLUETOOTH RANGE:
10 Meters (32 Feet)
POWER:
Battery Operated (1x CR2032)
1 Year Warranty
2.75" x 1-7/8" x 1-1/4"
(7 mm x 4.8 mm x 3.2 mm)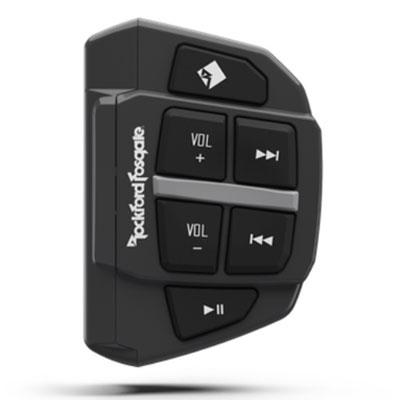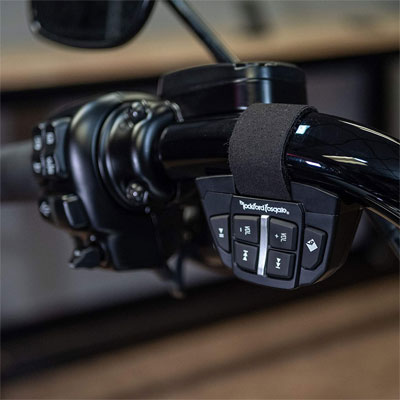 The windshield trim is an additional accessory offered for the batwing fairings which is meant to serve as a cosmetic addition to the front end of the fairing where the windshield insert is located.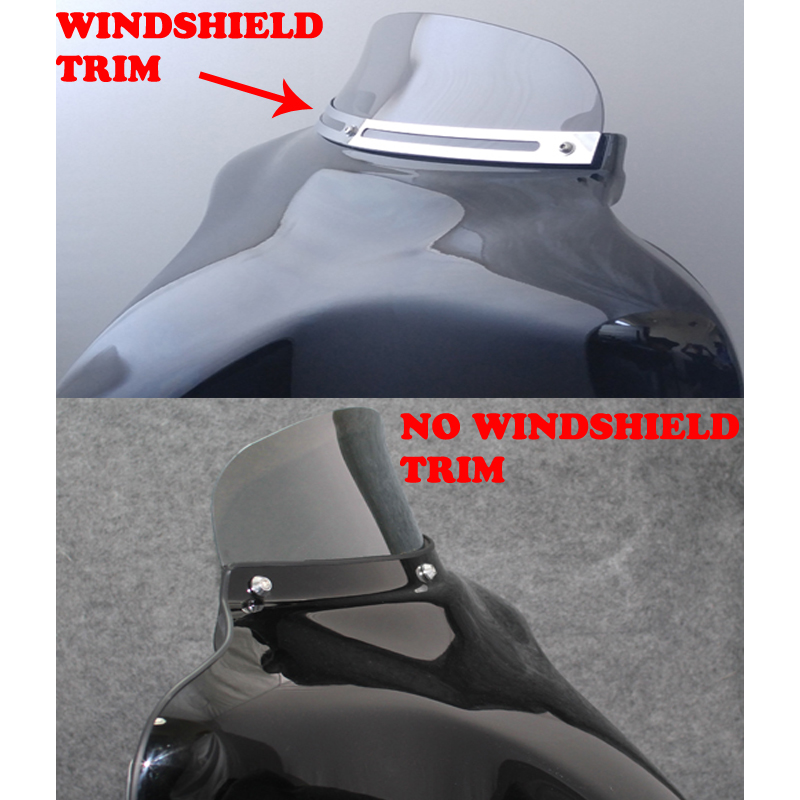 Wind Deflectors
Wind deflectors are designed to protect a rider from wind buffeting and fatigue by protecting the lower half of the body with the bolt on deflectors made to integrate onto the lower half of the batwing fairing.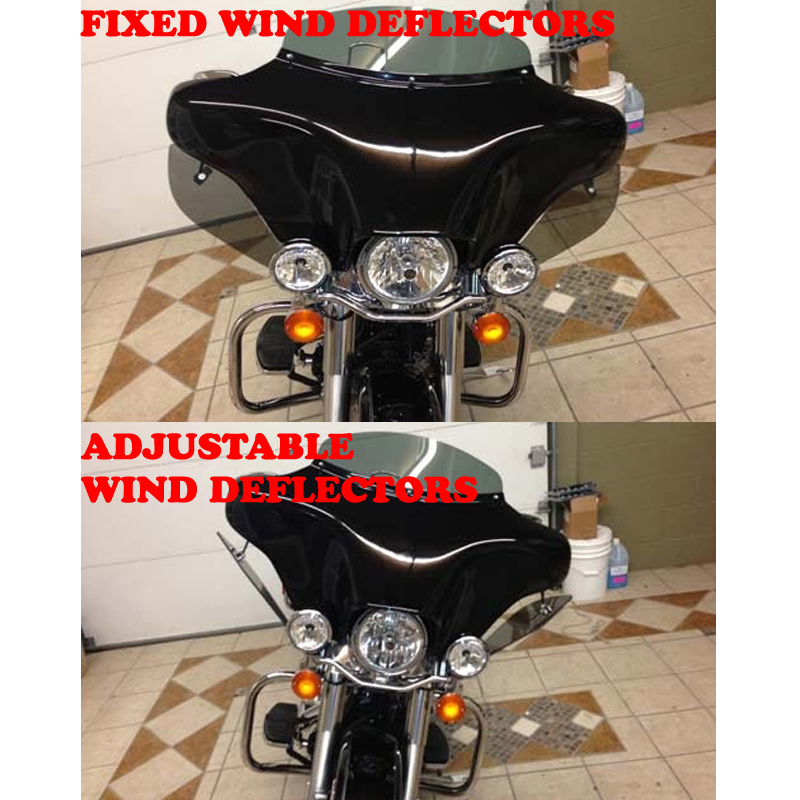 Optional RAM Smartphone Holder
Spring-loaded holder features adjustable side supports that provide a secure fit for a variety of large phones and other devices; easily insert and remove your phone with one hand


Includes U-bolt base that accommodates rails from .5" to 1.25" in diameter and a short length, B size RAM® double socket arm; ball and socket technology allows for near-infinite adjustability

Made of powder-coated, marine-grade aluminum and high-strength composite for durability and reliability in the most demanding environments

Backed by a lifetime warranty

CLAMP RANGE: .5" - 1.25" diameter

SOCKET TO SOCKET LENGTH: 1.75"

Height Range: 5.75" - 7.25"

Width Range: 2.625" - 3.625"

Max Depth: .72"
Optional RAM Smartphone Holder w/ Charger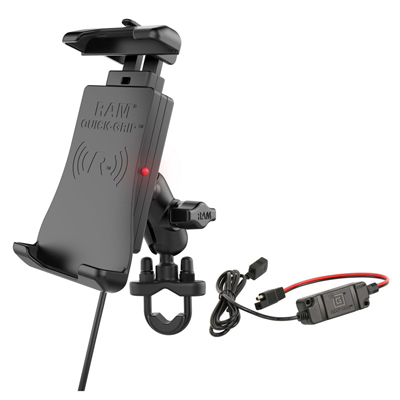 The RAM® Quick-Grip™ Wireless is a patented, universal waterproof wireless charging cradle for phones. As part of the spring-loaded RAM® Quick-Grip™ family, this cradle allows for single-handed placement and removal of your phone while taking advantage of Qi wireless phone charging. Both the top and bottom cups feature rubber to help hold your phone firmly in place.

Height Range: 5.625" - 6.625"
Max Width: 3.125"
Max Depth: .7"
Optional Rear View Mirrors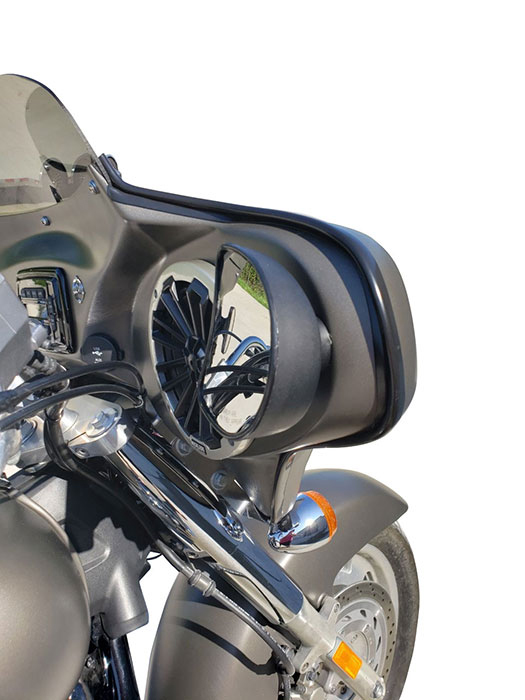 Reckless Batwing Fairing mirror kit comes with 2 rear-view mirrors that easily attach to your reckless fairing with minor drilling.
Kit includes:
2 Rear-view mirrors
Hardware
*Note these mirrors will only work with 2 speaker batwing fairings, they will NOT work with the 4 speaker version.*
---