Introducing the DMP Android Command Screen for Mercedes-Benz CLS Class W218, available in both 10.25" and 12.3" configurations. Take your Mercedes-Benz driving experience to unprecedented heights with the state-of-the-art DMP Android Command system. This cutting-edge solution is meticulously crafted to deliver a host of exciting features, coupled with a sleek and modern aesthetic that mirrors the sophistication of the latest Mercedes designs.
Important Note: Prior to making your purchase, we highly recommend reviewing the NTG version image provided below. Match it to your car's dashboard to ensure the accurate selection of the NTG version. Should you have any inquiries or require assistance during this process, our dedicated team is readily available to help. Your satisfaction and a seamless integration with your vehicle are our top priorities.
What's Included:
Android 13.0 Touch Screen Command Module

Flush Fit Mounting Kit for OEM Style Fitment

Wiring Kit

Pry Tool Kit

Lifetime Support with Unlimited Video Calls

Updated Files and Boot Logos as Released

1 Year Warranty

Optional Installation by our Miami Team (Please contact us for pricing and scheduling)
Key Features:
Android 13.0:

Enjoy the latest Android 13 operating system for state of the art performance.
Wireless Apple CarPlay / Android Auto:

Connect your smartphone wirelessly or wired for a seamless, familiar interface.
Bluetooth / AM-FM Radio / USB:

Stay connected and entertained with various audio sources.
Compatible with Factory Equipment:

Command Knob / Steering Wheel Controls / Original Radio Display / Rear Camera: Retain control of all the cars original features.
Built-In GPS Navigation:

Access popular navigation apps like Google Maps, Waze, and Sygic.
HD Display (1080P - 1920x720):

Experience stunning clarity and visuals on your choice of 10.25" or 12.3" screens.
Rear Camera Support / 360 Camera Support:

Enhance safety and parking with camera compatibility.
Radio Displays Car Info:

Keep an eye on essential vehicle data like speed, RPM, fuel, AC temperature, and more.
Included Microphone for Hands-free Calling:

Stay connected safely while on the road.
Quick Boot Time and Responsive Touch Screen:

No more waiting; get going instantly.
Google Play Store:

Access thousands of apps and utilities for endless possibilities.
Split-Screen Feature:

Multitask with ease, combining different apps on one screen.
Screen Specifications:
8GB LPDDR4 RAM:

Ensures speedy operation.
128GB of Storage:

Store your favorite songs, apps, and media.
Latest MBUX UI Style:

Experience a modern, intuitive user interface.
Qualcomm Snapdragon 662 (SM6115) Processor:

High-performance Octa-Core processor.
GPU:

Adreno 506 to support 4K Ultra HD at 30FPS decoding playback
Built-in WIFI:

Stay connected effortlessly.
2 USB Inserts:

Wired CarPlay & Android Auto / Charging / USB Updates.
Sim Card / TF Card Slot:

Use a sim card for seamless internet access.
Support Mirrorlink:

For Android and IOS devices.
Voice Control:

Control your system with voice commands.
SD Card Support:

Up to 128GB of additional storage capacity.
Wide Format Support:

For video and audio formats.
Operational Temperature:

Works within a broad temperature range (-4º to 158º F).
The Mercedes command screen seamlessly preserves your access to the original Mercedes menu and all its native functionalities. From steering wheel controls and the command knob to the rearview camera and more, your vehicle's standard features remain fully operable. The screen's purpose is to integrate new and exciting features within a sleek, contemporary display, all while ensuring your car's standard features and controls remain at your fingertips.
Please ensure the correct NTG version is selected from the dropdown menu above (customers are liable for incorrect information provided)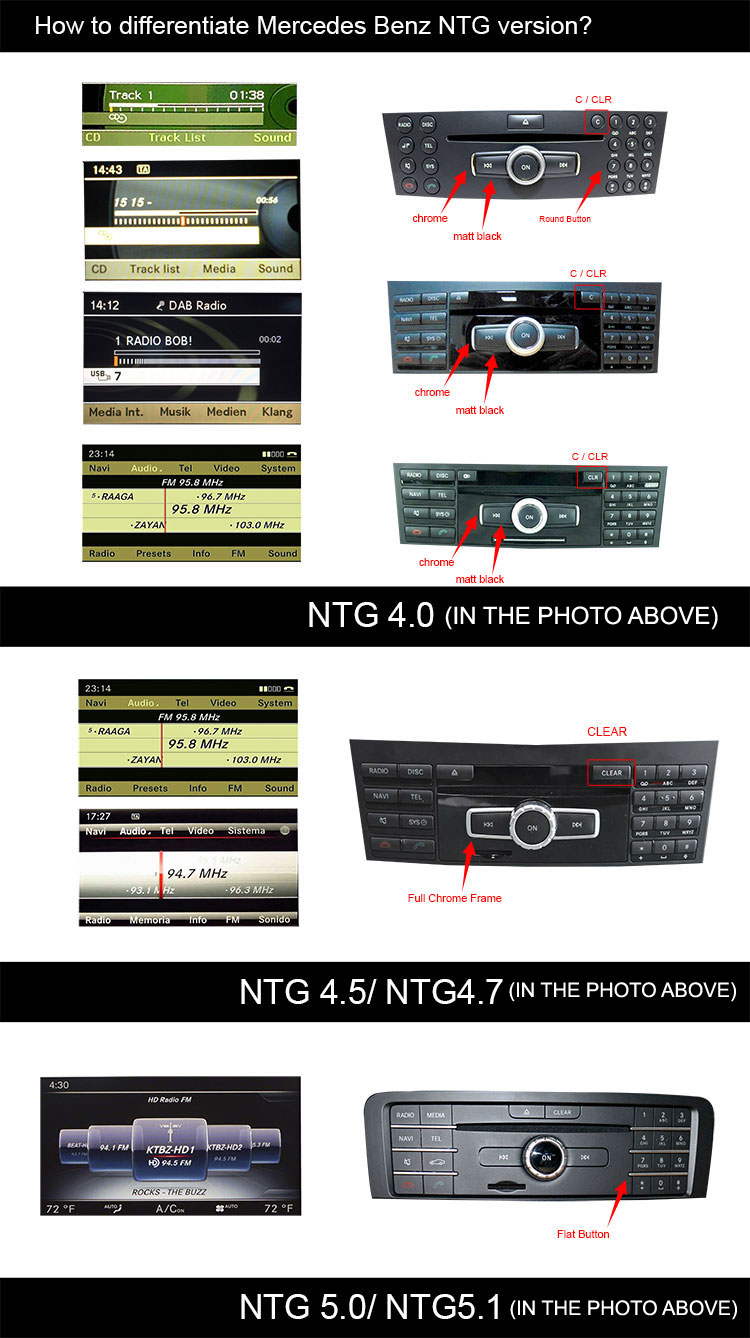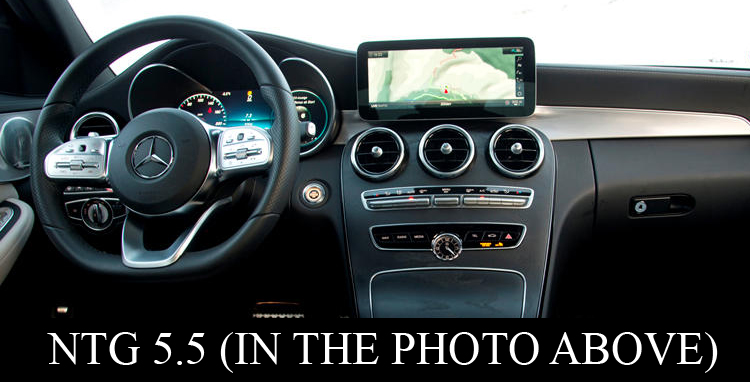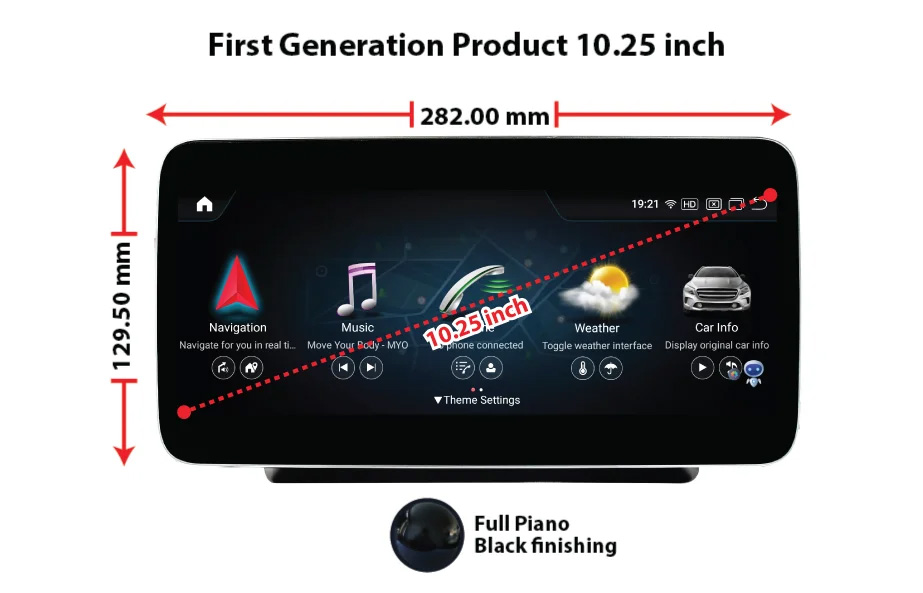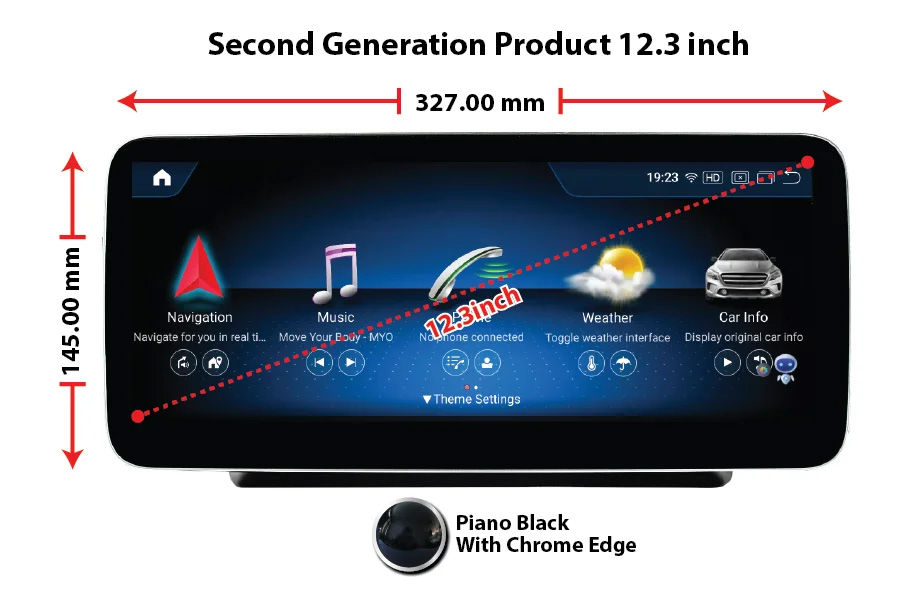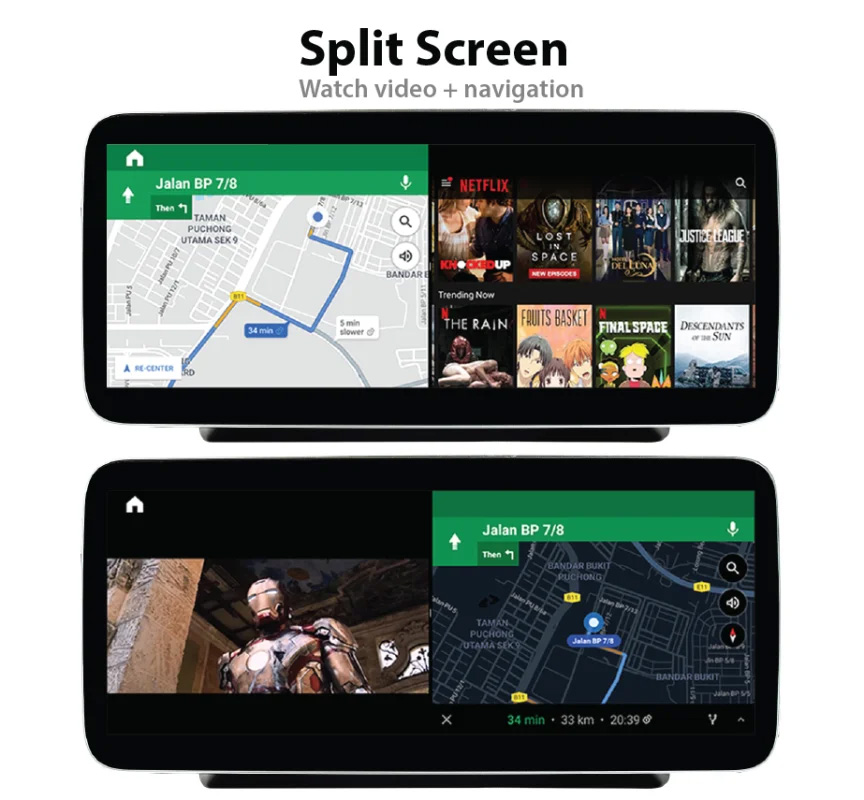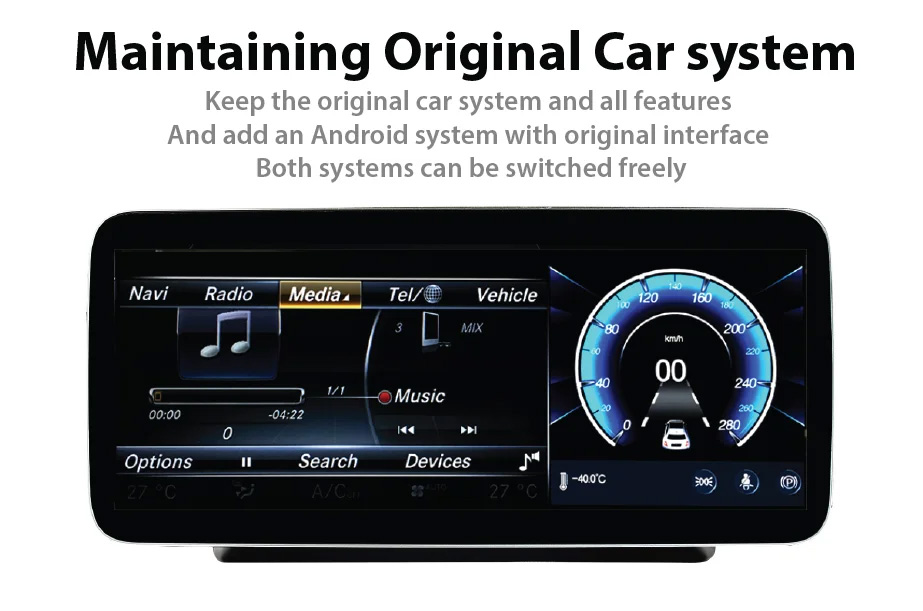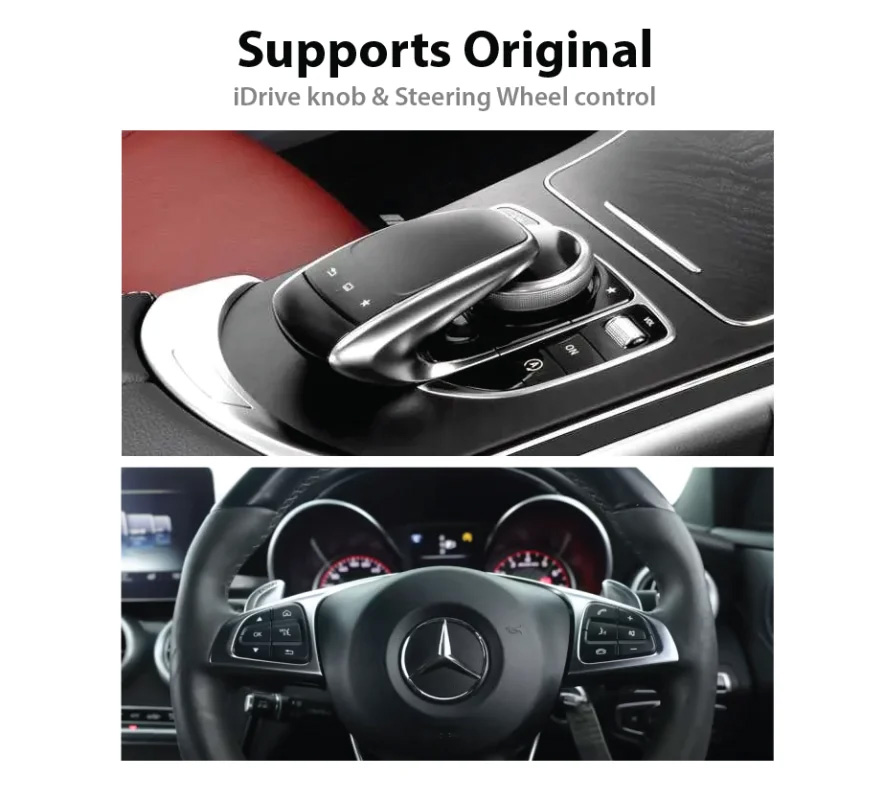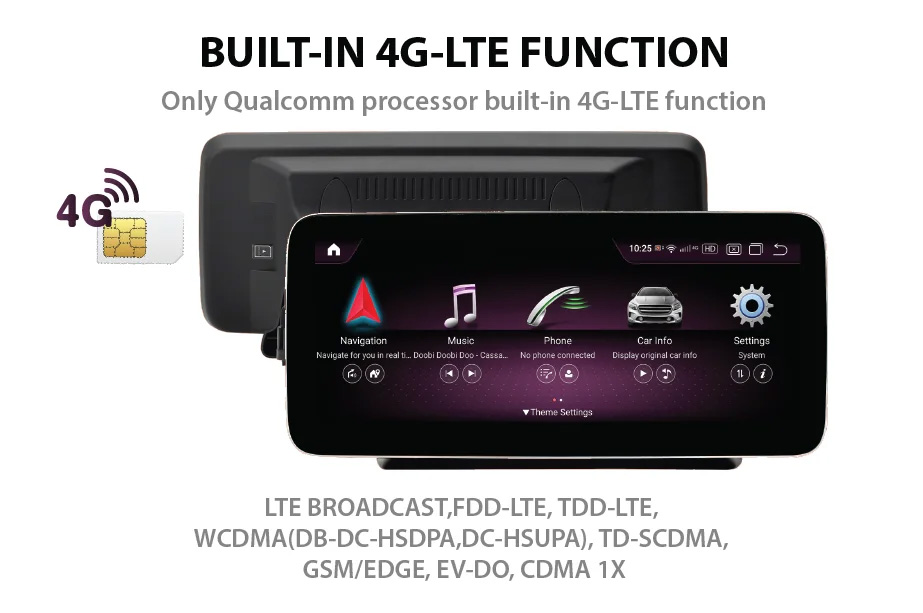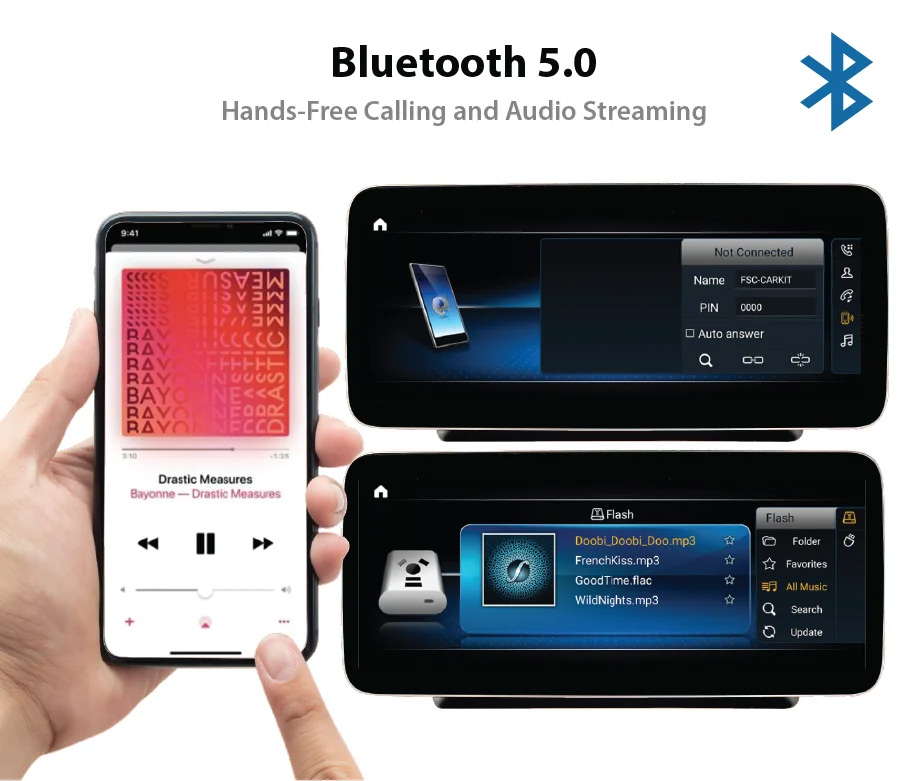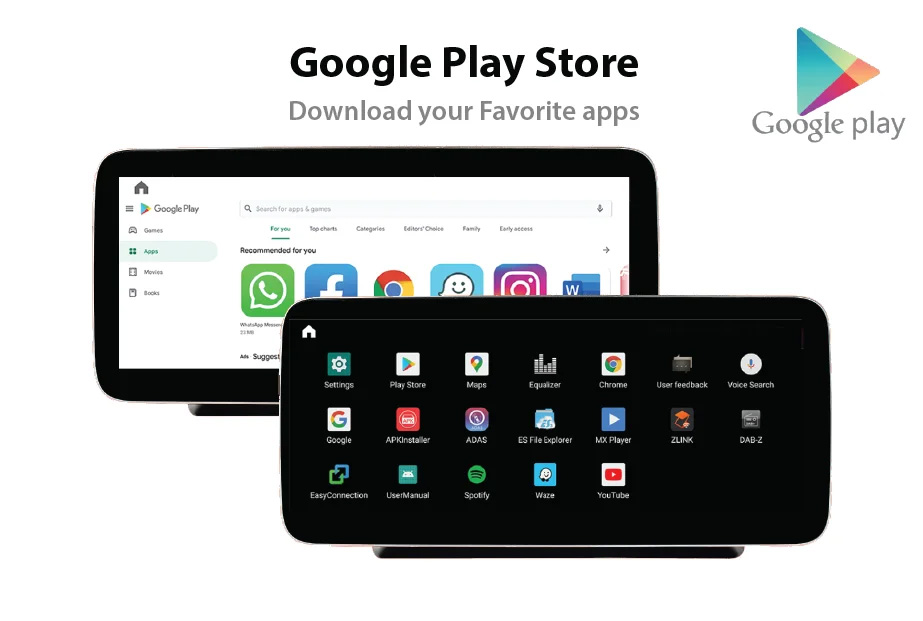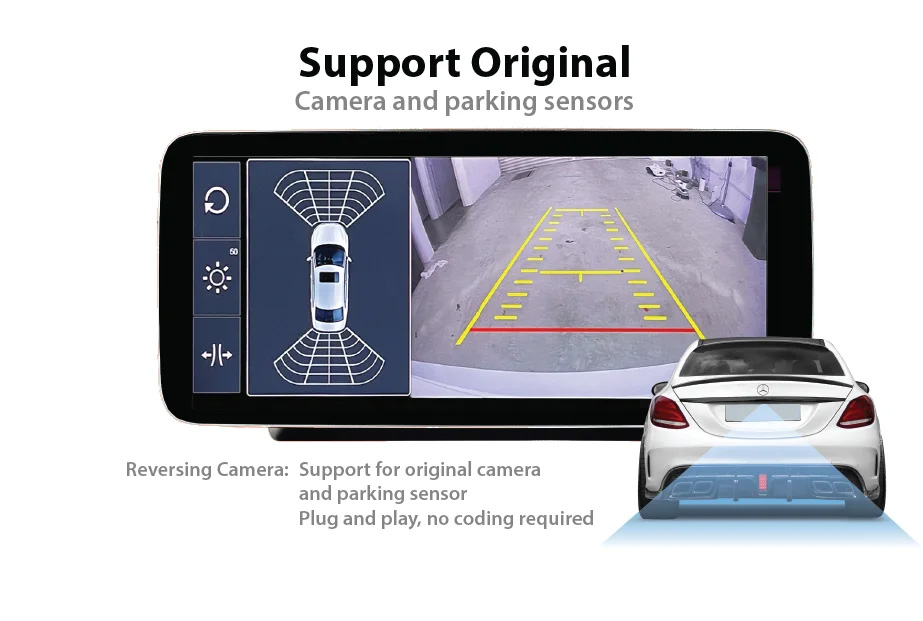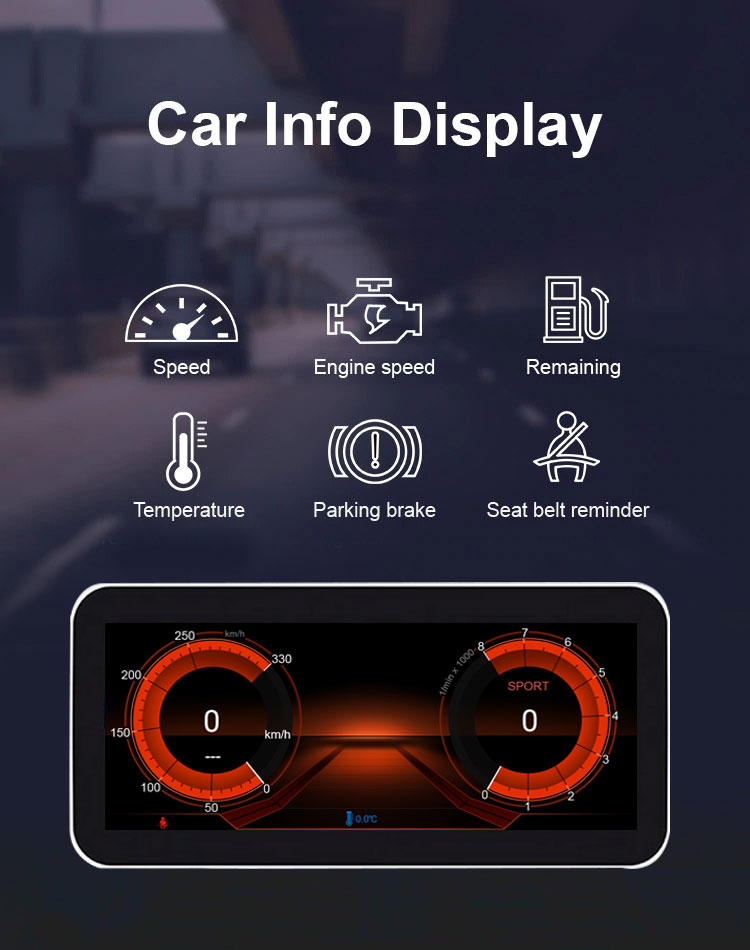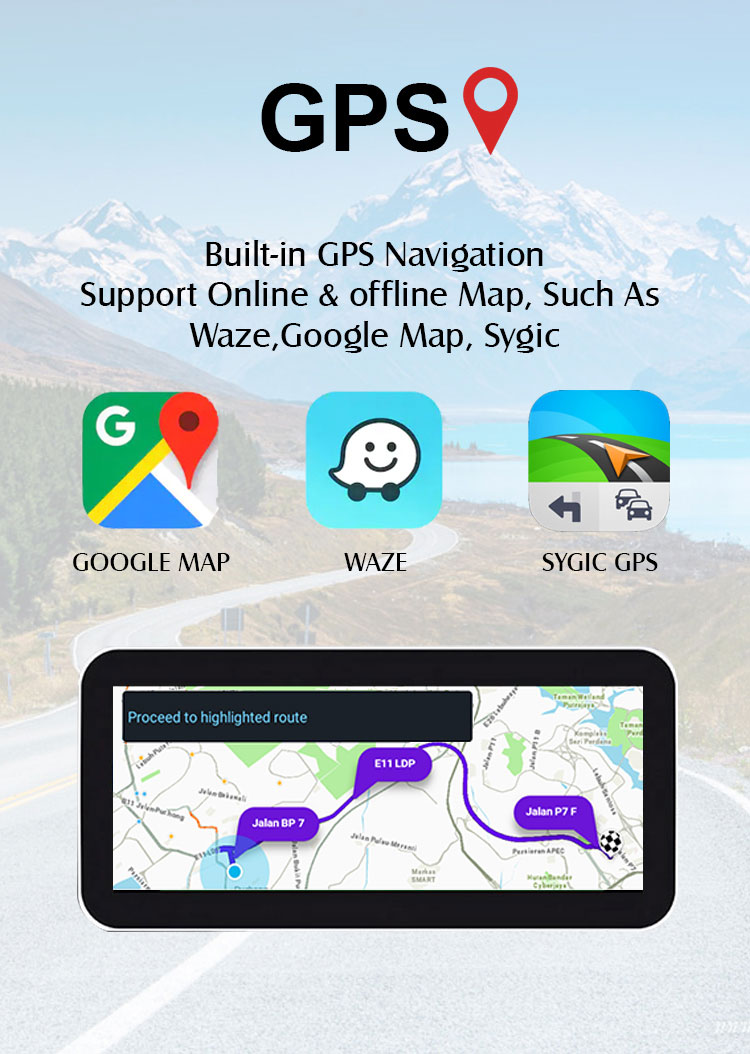 ---