The TKY Boox One GPS Batwing Fairing is made with an exeptional entertainment system, audio expereince, and style all within a high quality ABS construction . With a preinstalled Android navigation system, the TKY GPS Fairing provides not only an accurate and reliable satellite mapping system, but also the highest levels of digital media entertainment with the ability to download apps, stream movies, browse the internet and much more. High quality ABS Construction, pre-installed stereo system, and the built-in Android navigation system for a combination of GPS navigation and music enjoyment even at high speeds.

Includes
ABS Plastic Batwing Fairing
Powerful Android 9.0 GPS System
2 x 6x9" TKY WaterProof Speakers
Choice of Fairing Finish
Stainless Steel Bolt On Mounting System
Windshield Trim
Acrylic Windshield: Clear or Tinted 5"/ 8"
Radio Antenna: AM / FM Radio (Preinstalled)
Wiring Harness: Waterproof Connector
Water Resistant Cover for GPS
Bluetooth / Radio / USB Port
Preinstalled 12v Power Plug
Wind and Weather Protection
Excellent Quality ABS
AUX Cable
6 Month Manufacturer Warranty
*Some models require original OEM mounts (See Notes Below)*
Optional Add-Ons
Lock and Key Mount for Select Harley Models
Gel Coat / Gloss Paint
Curvy Windshield for Improved Wind Deflection
10" Windshields
Bluetooth Controller and Phone Mount
Smart Phone Holder
320W - 2 Channel Double Rock Amplifier
Android 9.0 GPS Stereo
Android 9.0 OS, 2GB RAM & strong quad-core processor ensures a high speed of response
CPU: Rackchip PX30 1.5GHZ Cortex A35 Quad Core

Split screen mode allows running two apps side by side
Navigation can be achieved by using the online map or downloading maps while using internet
HDMI output transmits provides you a world-class viewing experience. (Only for headrest or monitor with HDMI input.)
Support Subwoofer output volume adjustable & Bluetooth Music Info Display
1024x600 HD screen delivers a more crystal clear picture quality
Travel easily with the navigation system
Supports subwoofer output volume adjustable & Bluetooth Music Info Display
Supports 85 languages

Installation size: 182(Width) x 131(Depth) x 104(Height) mm
Specifications:
Operating voltage: DC 12V
Range of operating: 9V - 16V
Maximum power current: 10A
Radio function FM/ AM: Range at 87.5MHz - 108.0MHz, high sensitivity

Bluetooth: built-in handsfree bluetooth which supports call-in display, dial record consul, dial keyboard, phone book

Built-in Bluetooth and microphone (Extra external mic)

7" HD touch screen: graphical user interface (GUI)

Supports playing video and music, and browse pics from head unit memory or USB

Compatible with MP3/ MP4/ WMA/ WAV/ AC3/ AVI/ MKV/ WMV/ MPG/ RMVB/ JPEG.

USB input: Supports USB smart phone charge

(1A)
Supports playing video and music, and browse pictures from head unit memory
Operating temperature: -20°C to 60°C, Humidity: 45% - 80% (relative humidity)
TKY 6" X 9" Waterproof Speakers
3-Way 6"x9" Waterproof Speakers
Powerful and Excellent sound quality
150W RMS / 350W Peak power each

20 oz strong Magnet each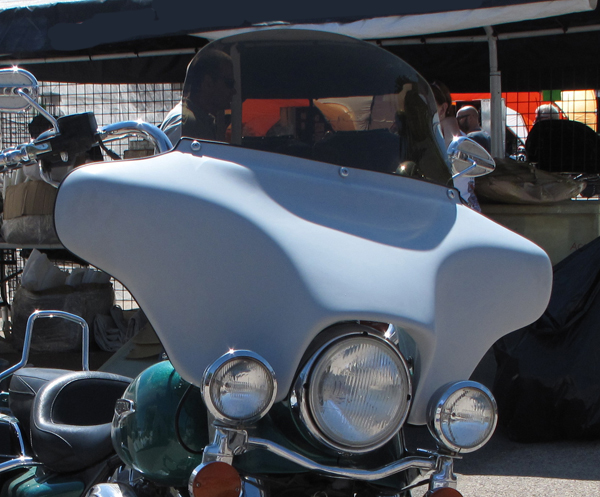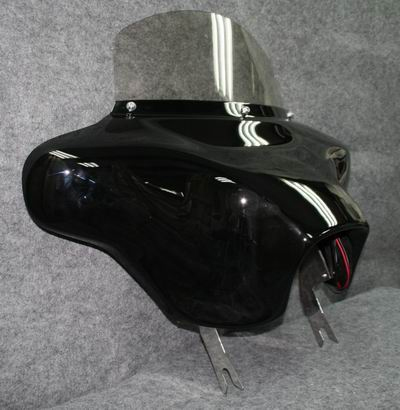 Windshields
The fairing windshield will serve as additional protection against the wind and prevent wind buffeting from affecting a riders head.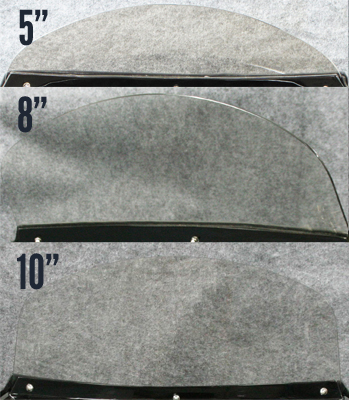 Windshields are offered in a clear or tinted finish in 5", 8", or 10". The average rider will look over the 5" windshield, be at eye level with the 8", and look through the 10" windshield. Various windshield sizes can be used on the fairing by easily removing the windshield from the fairing and replacing it with a new windshield. Windshields can be ordered separately to ensure the possibility of having any size or color. Taller windshields will provide riders with more protection from the wind, while shorter windshields provide a more sleek look to the motorcycle.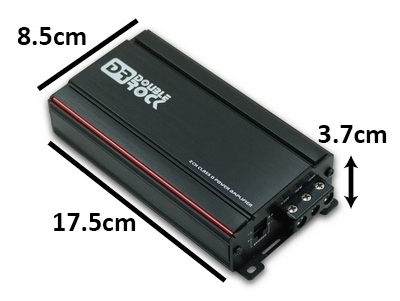 2 channels
SMD and 4-layer glass fiber PCB designed
Mini and compact size dimension
Three star-up modes selectable REM / DC offset / AUDIO
Multiple ways of protection (thermal / over-current / short circuit)
Adjustable and selectable the HP / LP, and signal as well
Advanced IR class D designed
Output power (RMS) @ 4Ω: 2x100W
Output power (RMS) @ 2Ω: 2x160W
Output power (RMS) @ 4Ω bridged: 1x320W
Output power (Max): 320 watt
Freguency response: 20Hz-20KHz
Optional Bluetooth Handlebar Controller with phone mount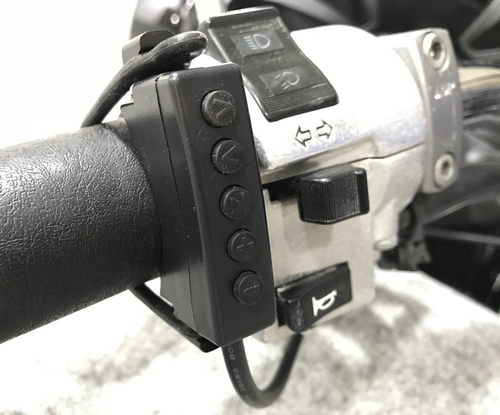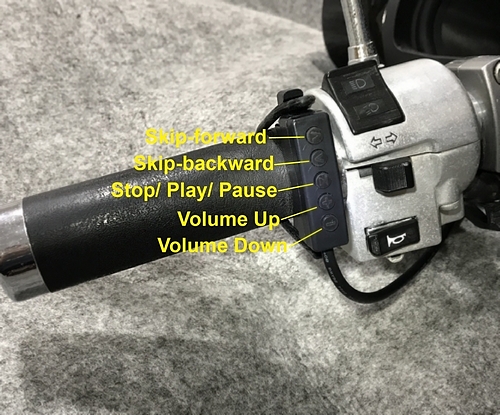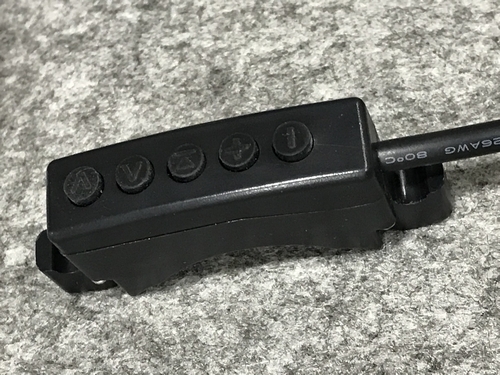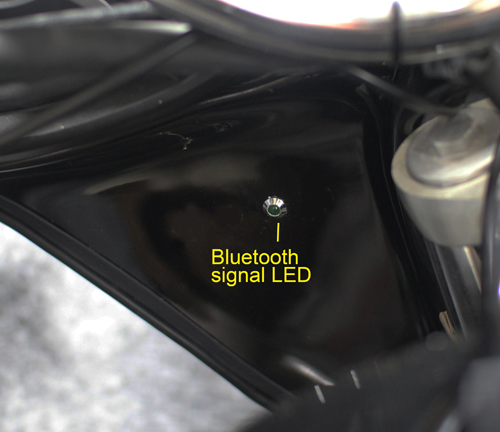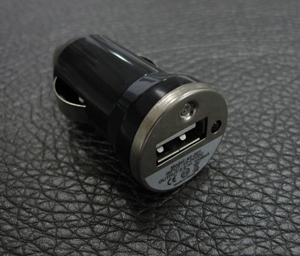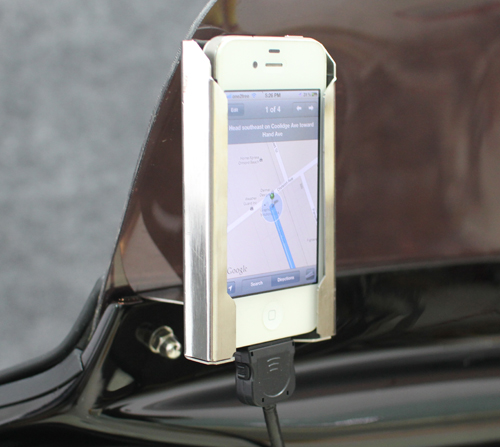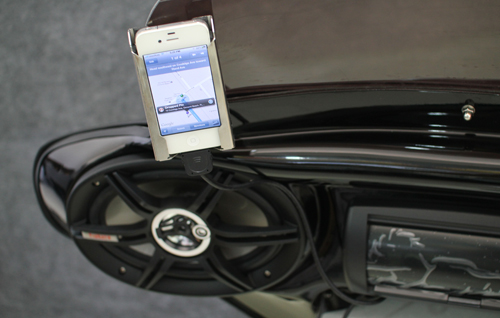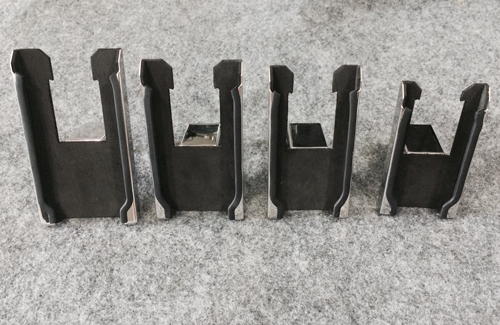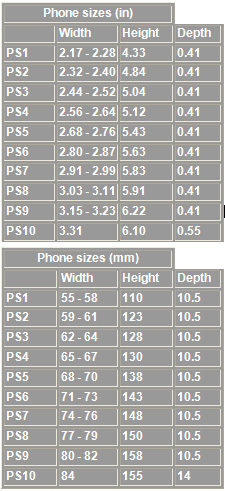 Stainless Slotted Windshield Trim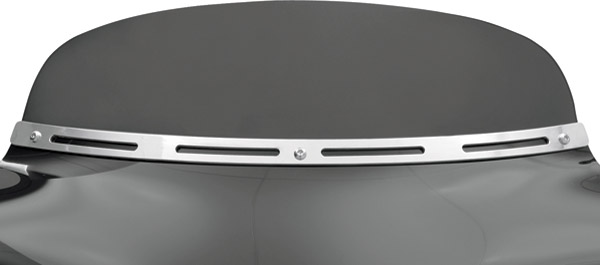 The addition of an amplifier will cause AM/FM radio signal interference on local radio stations
The following bikes require the use of factory windshield mounts: Softails,Touring Harleys, Vulcan 2000 and 1700 LT Classics
The following bikes require the speedometer to be relocated: All Victory, Valkyrie, Sabre, Marauder 1600, Meanstreak, Road King Police
The following bike requires the passing lamps to be removed: Victory Cross Roads Classic LE 12-14

The following bike requires the factory mini fairing to be removed: Harley Sport Glide 18' Inverted Forks
Note: TKY Fairings and Saddlebags are custom made to order. Please allow 1-3 weeks to ship
---