DMP Android Command Screen 10.25" for Mercedes-Benz E-Class W212 Facelift

Fits: E200, E250, E300, E350, E400, E500, E63
Elevate your Mercedes-Benz driving experience to new heights with the DMP Android Command system. A cutting-edge solution designed to provide an array of new features and a sleek, modern look reminiscent of the latest Mercedes designs.

Important Note: Before purchasing, please ensure you review the NTG version image below and match it to your car's dashboard to select the correct NTG version. If you have any questions or need assistance, don't hesitate to call us.

What's Included:
Android 12.0 Touch Screen Command Module

Mounting Hardware

Wiring Kit

Tool Kit (Torx Screwdrivers Not Included)

Lifetime Support with Video Calls

Optional Installation by our Miami Team (Please contact us for pricing and scheduling)
Key Features:
Android 12.0:

Enjoy the modern Android operating system, offering seamless performance and access to a vast range of apps.
Wireless Apple CarPlay / Android Auto:

Connect your smartphone for a seamless, familiar interface.
Bluetooth / AM-FM Radio / USB:

Stay connected and entertained with various audio sources.
Compatible with Factory Equipment:

Command Knob / Steering Wheel Controls / Original Radio Display: Retain control and convenience.
Built-In GPS Navigation:

Access popular navigation apps like Google Maps, Waze, and Sygic.
HD Display (1080P - 1920x720):

Experience stunning clarity and visuals on your 10.25" screen
Rear Camera Support / 360 Camera Support:

Enhance safety and parking with camera compatibility.
Radio Displays Car Info:

Keep an eye on essential vehicle data like speed, RPM, fuel, AC temperature, and more.
Built-in Microphone for Hands-free Calling:

Stay connected safely while on the road.
8GB LPDDR4 RAM:

Enjoy smooth performance and multitasking capabilities.
Quick Boot Time and Responsive Touch Screen:

No more waiting; get going instantly.
Google Play Store:

Access thousands of apps and utilities for endless possibilities.
128GB of Storage:

Store your favorite songs, apps, and media.
Split-Screen Feature:

Multitask with ease, combining different apps on one screen.
1 Year Limited Warranty:

Peace of mind with a one-year warranty.
Screen Specifications:
Latest MBUX UI Style: Experience a modern, intuitive user interface.
Qualcomm Snapdragon 662 (SM6115) Processor: High-performance Octa-Core processor.
8GB LPDDR4 RAM: Ensures speedy operation.
Built-in Microphone: Crisp audio quality for calls.
Built-in GPS: Reliable navigation support.
Built-in WIFI: Stay connected effortlessly.
Support Mirrorlink: For Android and IOS devices.
Steering Wheel Control: Retain control from your steering wheel.
Support for Original Features: Keep your car's original functionality.
Built-in Bluetooth: Connect and use your vehicle's Bluetooth capabilities.
Support for Original / Aftermarket Camera: Enhance safety and parking assistance.
Split Screen Function: Multitask with ease.
Voice Control: Control your system with voice commands.
High Sensitivity GPS: Reliable and accurate navigation.
Support for 3 Major Satellite Systems: GPS / Beidou / Glonass.
SD Card Support: Up to 128GB storage capacity.
Wide Format Support: For video and audio formats.
Operational Temperature: Works within a broad temperature range (-20º to 70º C).
Please ensure the correct NTG version is selected (customers are liable for incorrect information provided)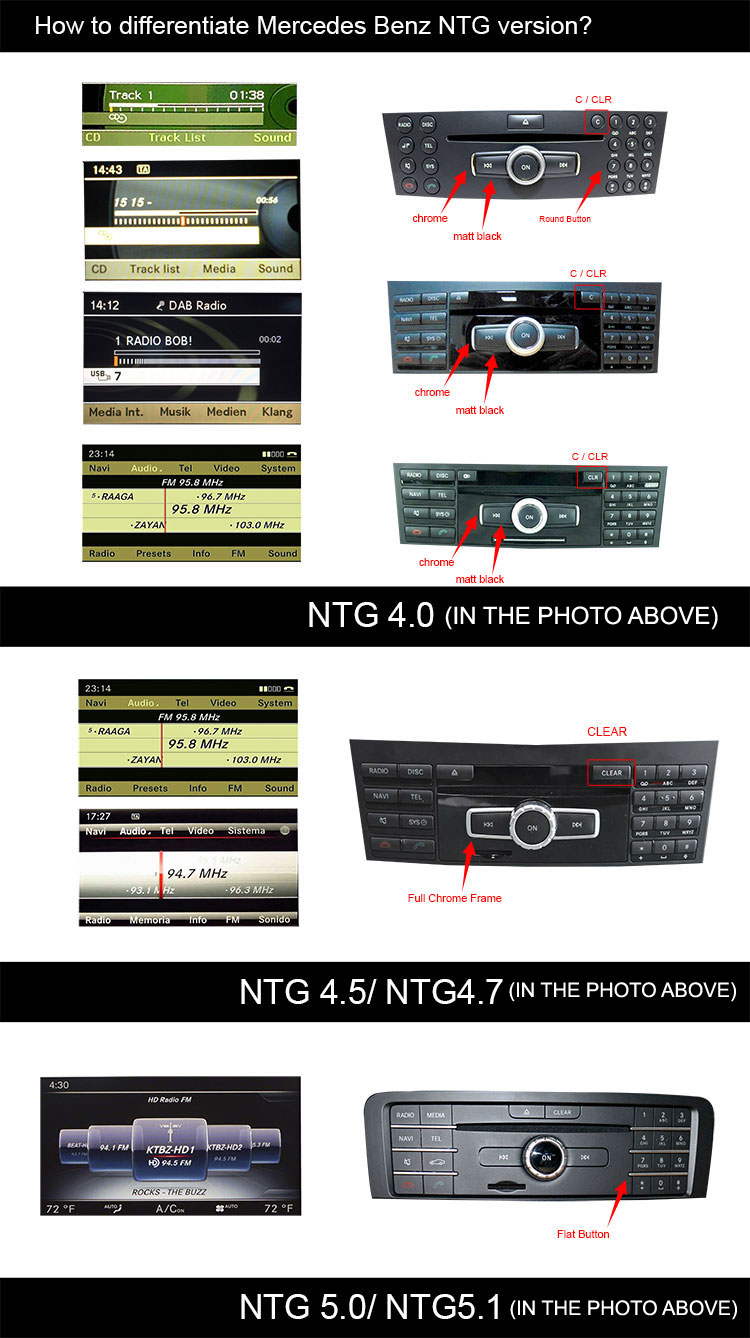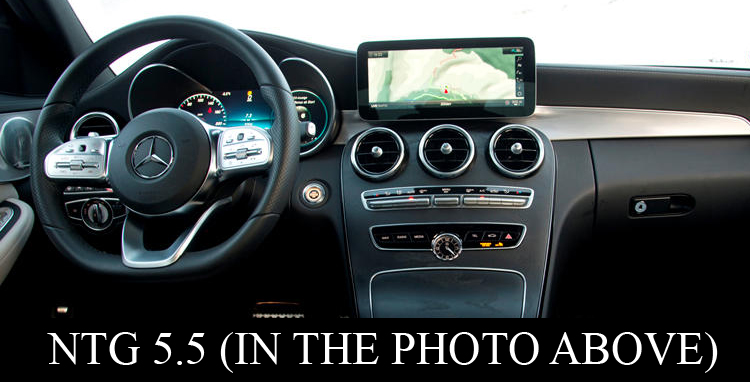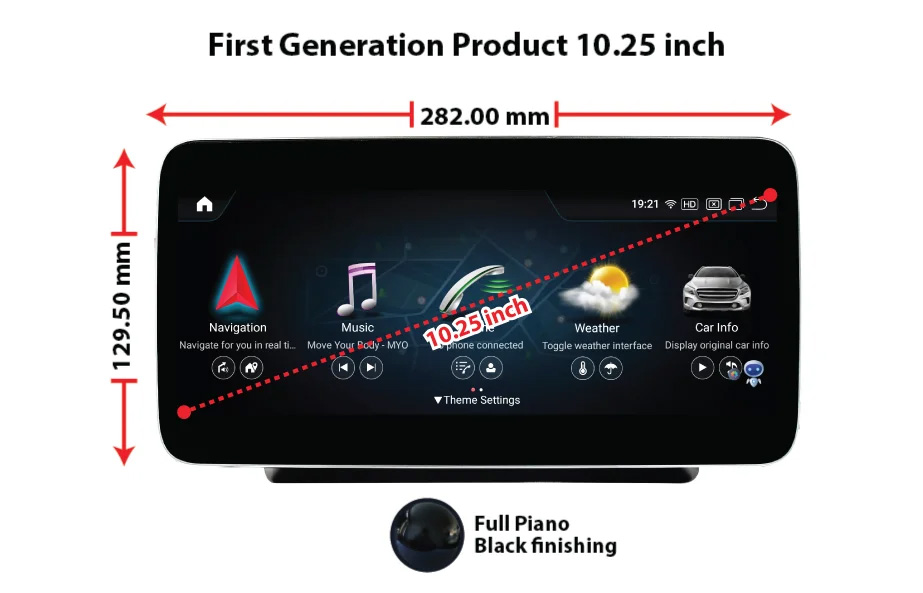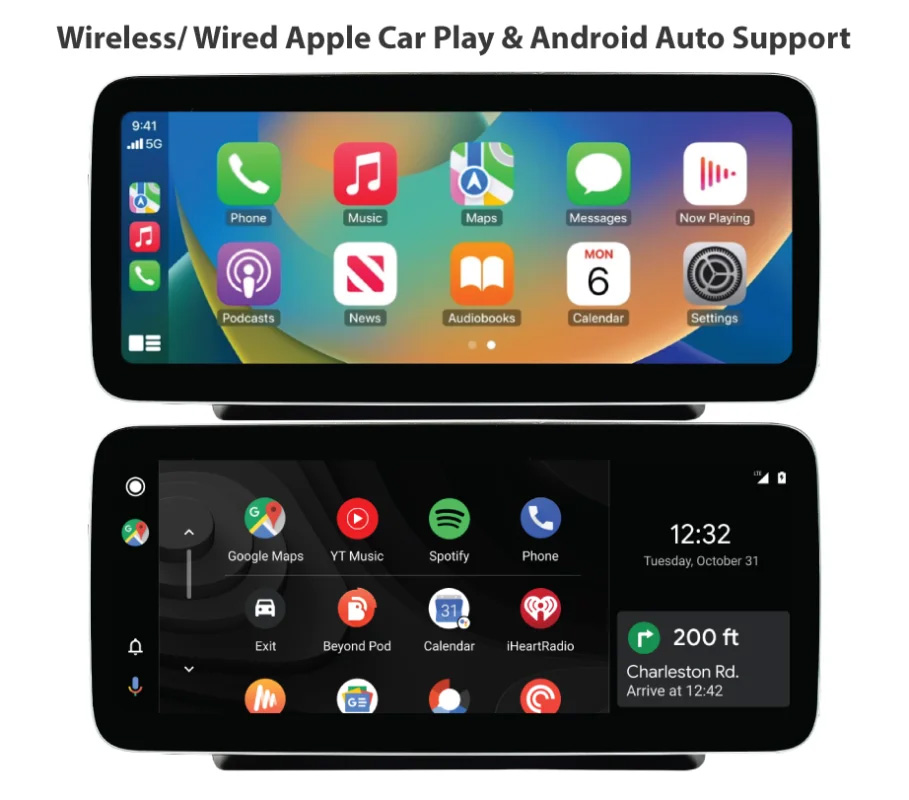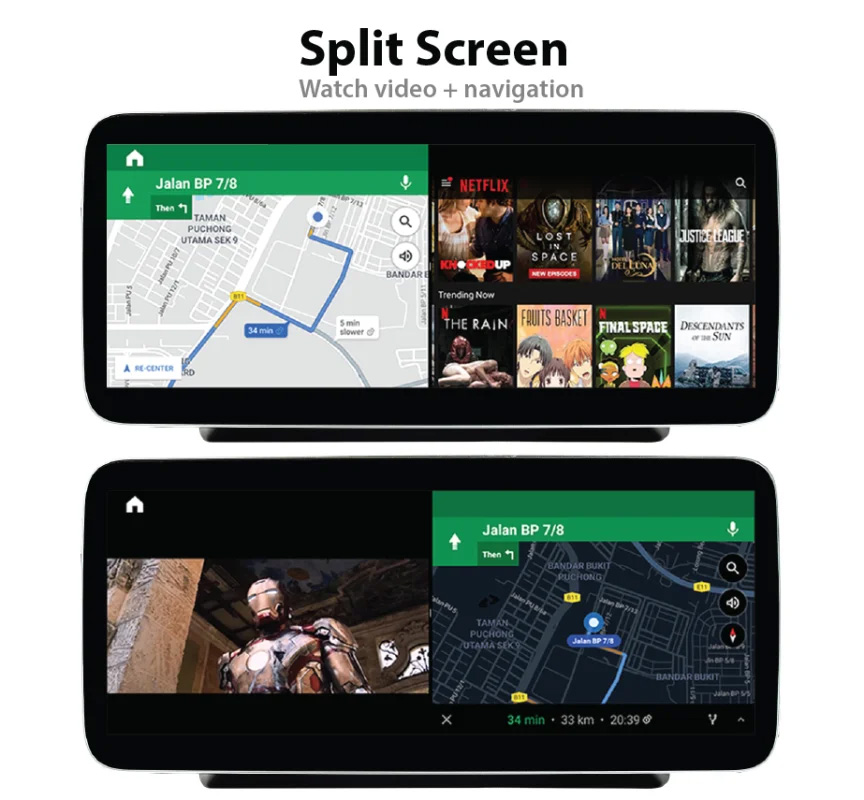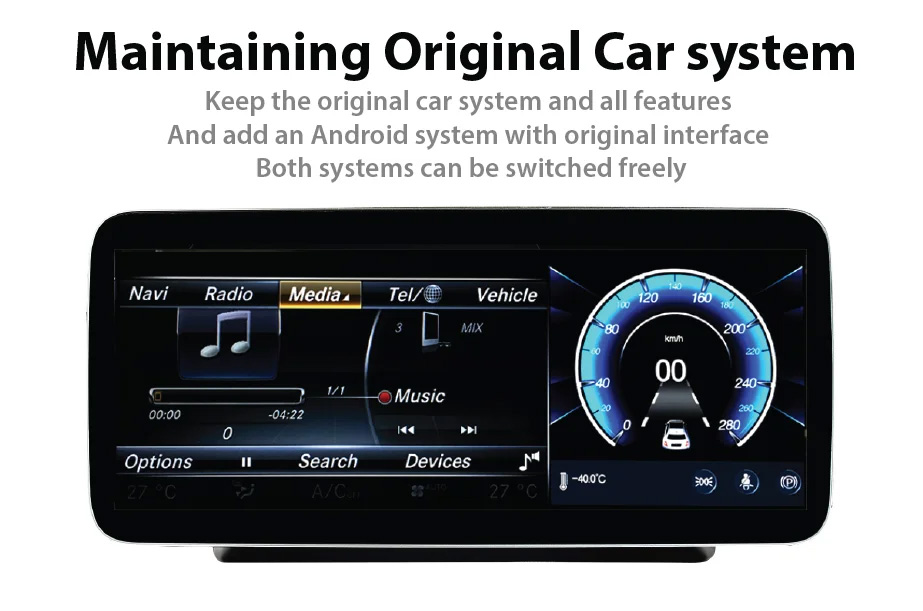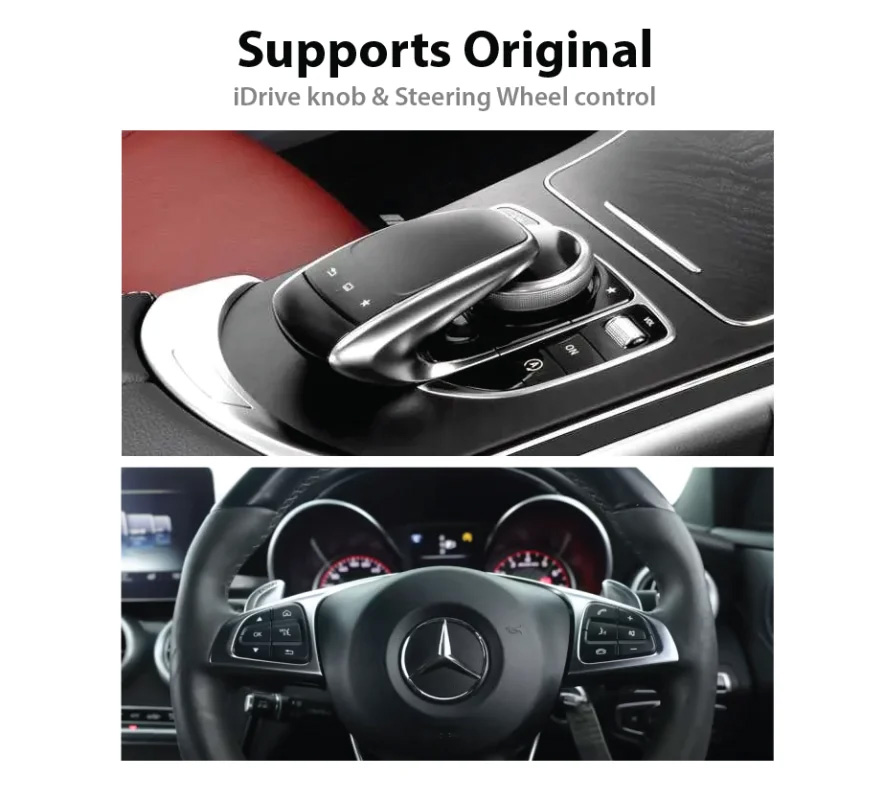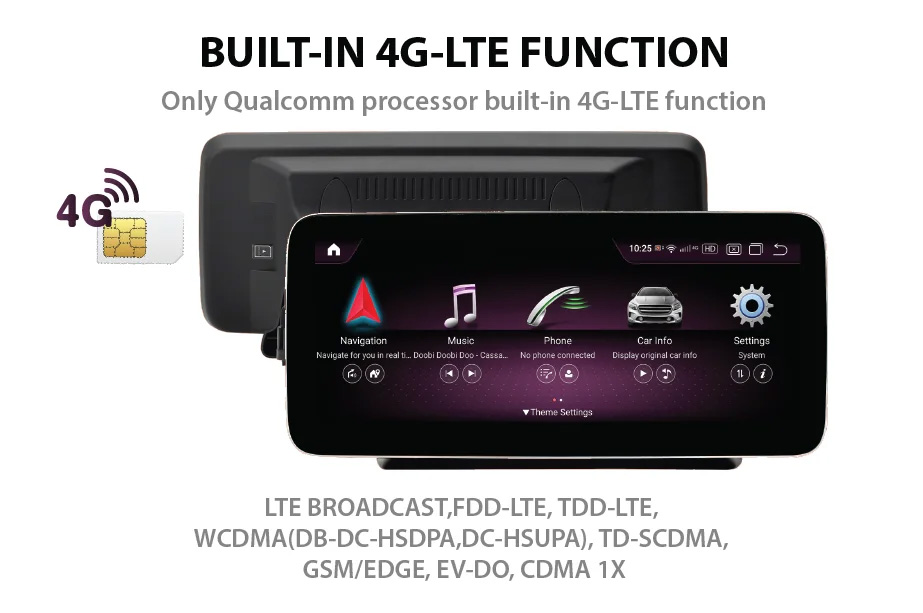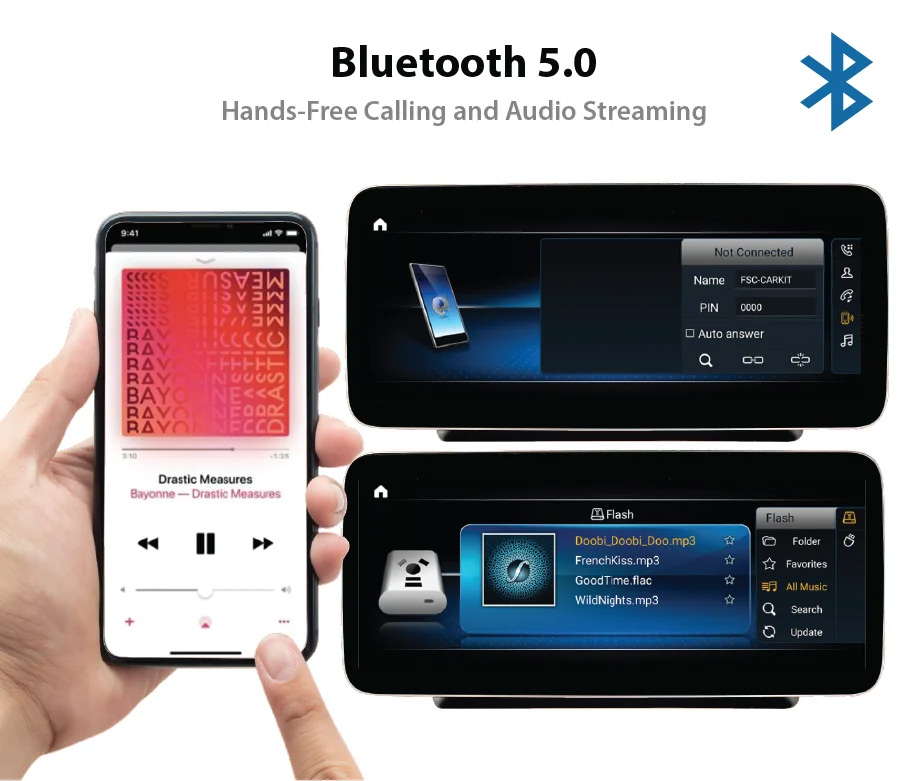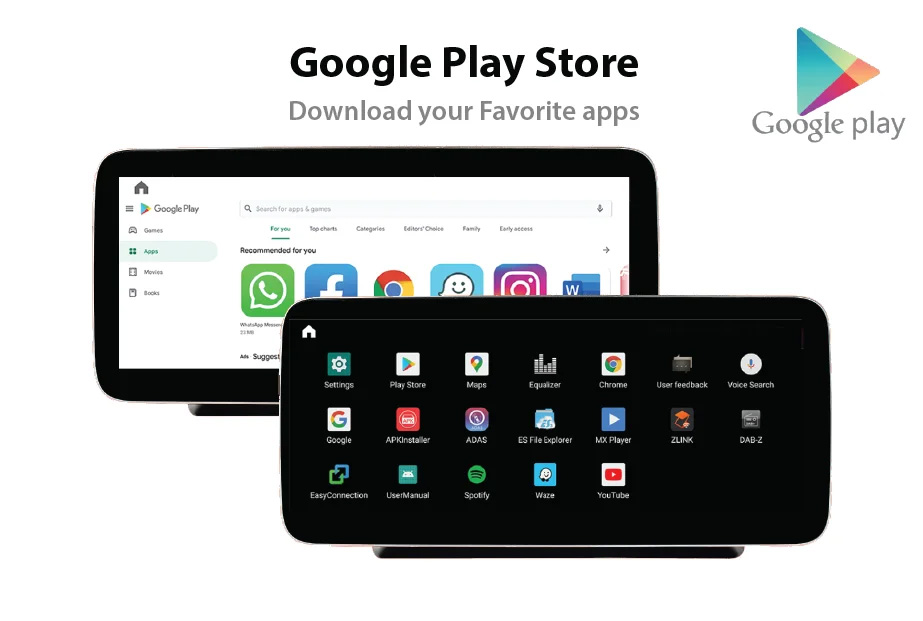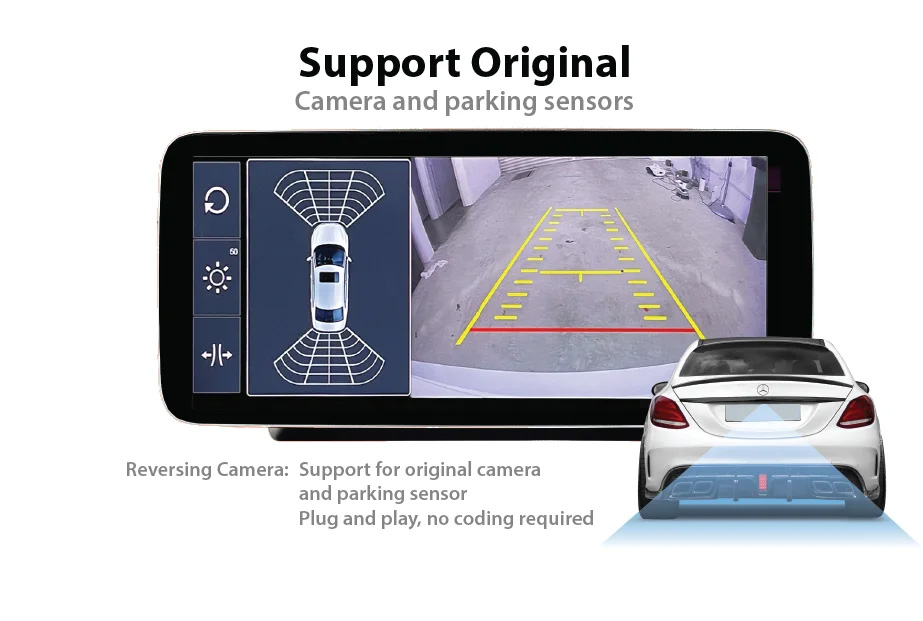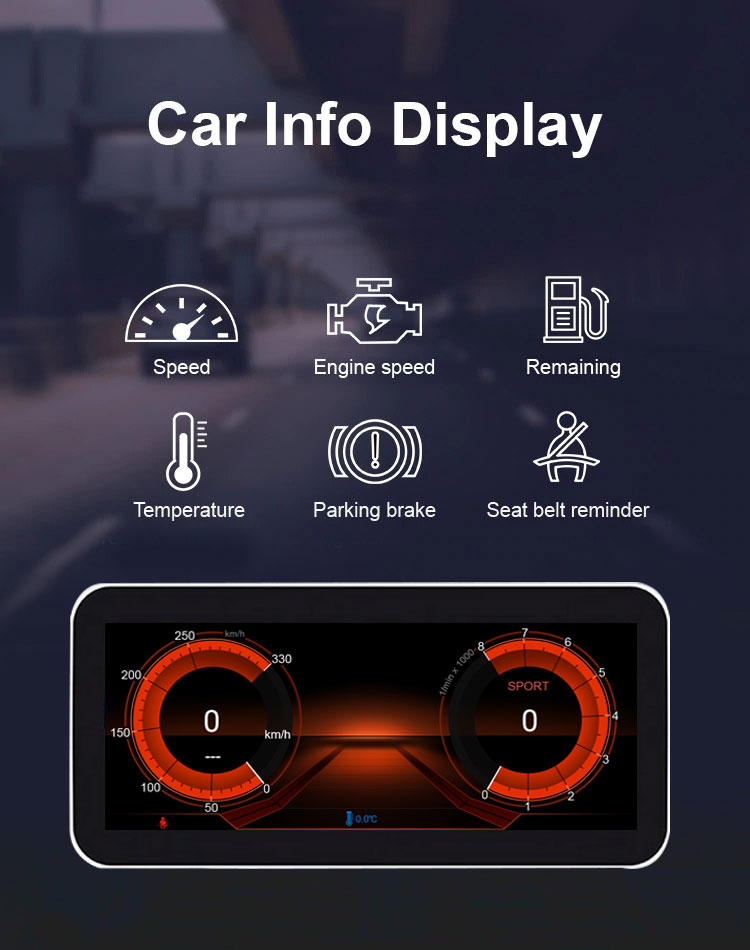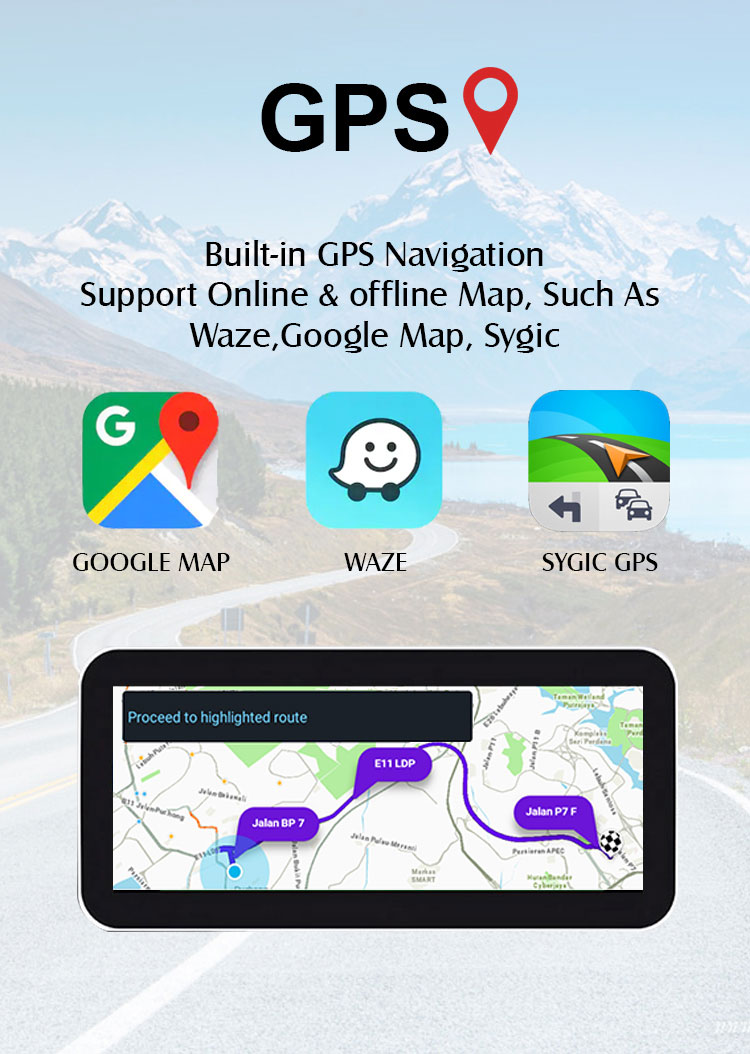 ---