Sw-Motech's HPR.00.220.20300.B KOBRA Handguard Kit is made specifically to for Kawasaki Versys KLE650 (2007-current).
These KOBRA Handguards are designed to fit the original handlebars, offering weather and crash protection. Bar end weight included.
Molded from impact resistant plastic in a classic design these handguards feature a strong, fully wrapped aluminum frame.
Optional accessories include:
KOBRA Extension, allowing 50% more protection
KOBRA LED blinkers (1 watt, overall 16 LEDs)
Resistors for OEM blinkers (10 / 21 watt)
KOBRA Extension: Handguard Extensions add up to 50% protection to your regular Sw-Motech KOBRA handguards. For riders that have regular KOBRA handguards who are looking for additional protection against the elements. This is an optional accessory for all Sw-Motech KOBRA handguards.
KOBRA LED: The LED indicators (1 watt, 16 LEDs overall) give your turn signals additional visibility. Sold as a pair.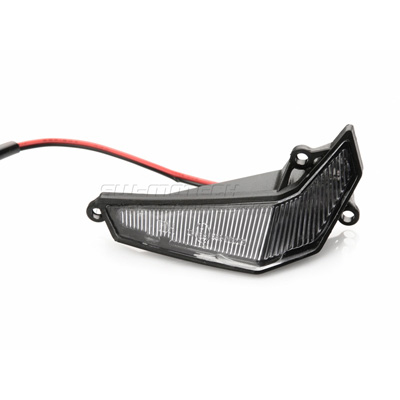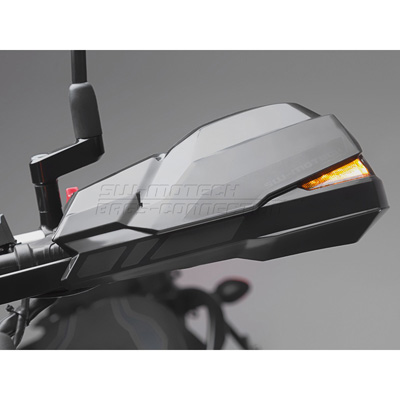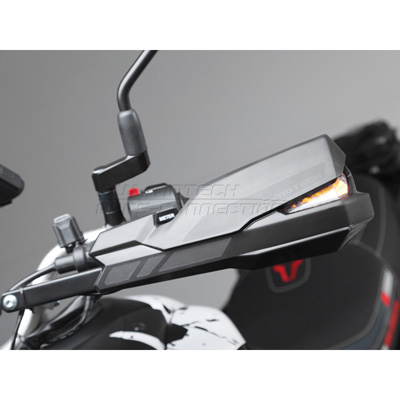 ---
Connect with our Team


Questions?

Call or WhatsApp: 786-242-5400 📞